If you don't have the necessary A-levels to go to University, an Access to Higher education qualification prepares you for a University degree and provides you with the UCAS points you need to apply.
Unsure what to do next, Nicole took a year out and became interested in cooking and baking. She thought a career in food and nutrition would be something she'd really enjoy, but unfortunately her A levels didn't lead to a degree of that sort.
She chose to study an Access to Higher Education course at Eastleigh College, where she was able to study a Combined Science pathway that would give her the relevant knowledge and skills required for a degree in food and nutrition. Nicole studied Biology, Chemistry and Maths, in addition to a compulsory Study Skills unit.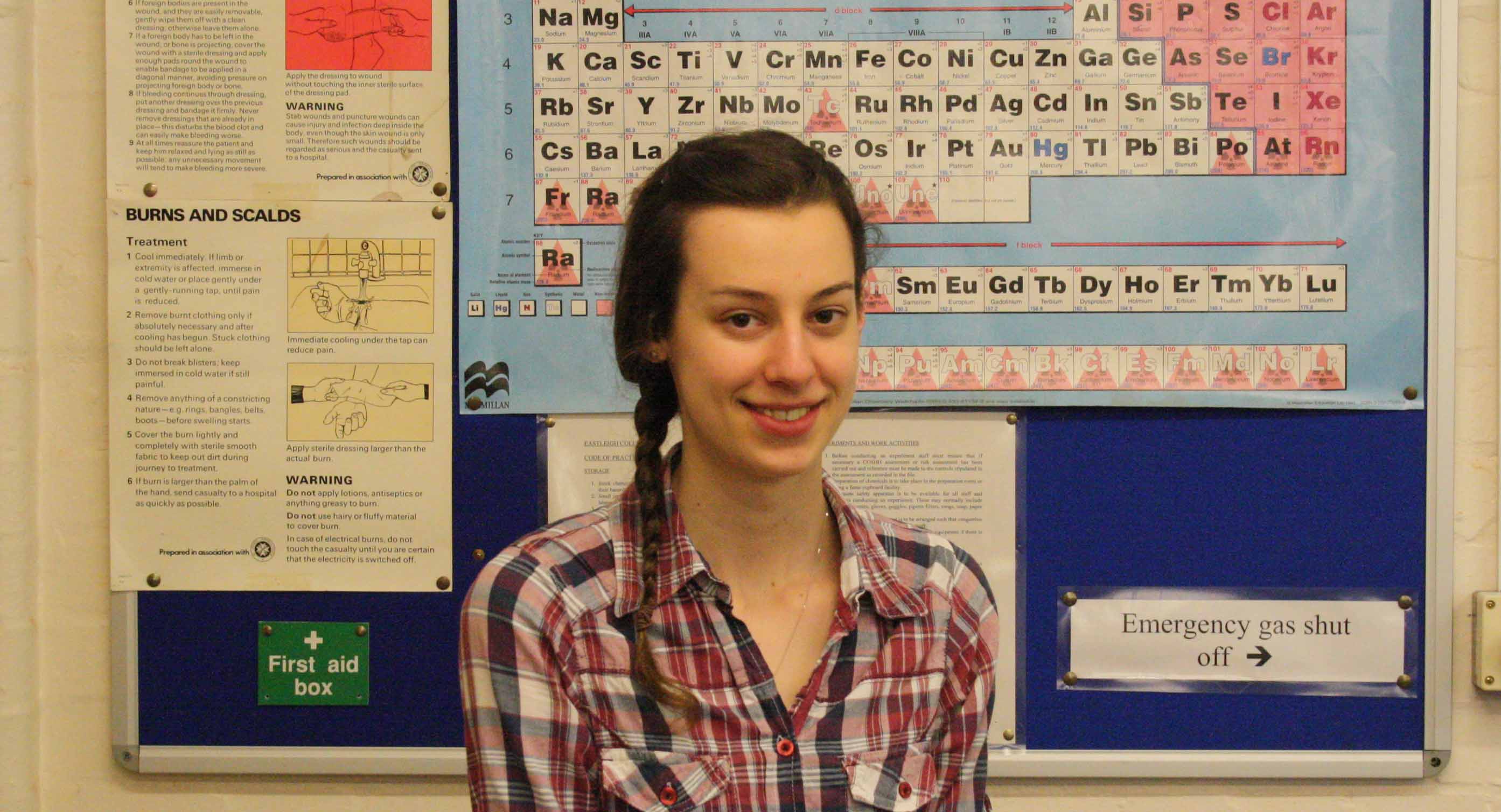 Nicole found the tutors to be extremely helpful, as well as access to a range of online resources that can help studying in your own time much more manageable. She has achieved Distinctions throughout her course, and is excited about going to study Nutrition at Coventry University this year.
What Nicole most enjoyed about her course was how it enabled her to apply the theory to her day-to-day life. Combining her passion to cook with elements from her chemistry units, Nicole was able to study the chemistry of baking. In the future Nicole would like to work in product development, developing the latest pasta dish or coming up with a new recipe for mince pies!
The Access to Higher Education courses are great because you get to meet a variety of people, each with their own story about how they came here and what they plan to achieve.
Nicole is pleased she decided to take an Access to Higher Education course and pursue a new career, even after her original ambitions didn't go as planned.
If you have a passion for a particular subject that you didn't study at College, or if you've changed your mind about your career path, there is still the option to go and study at University.
Speak to one of our careers advisors by calling 023 8091 1299 to find out more about Access to Higher Education courses at Eastleigh College and how we can get you on your path to success.