A course in Spa Therapy involves learning about specific treatments in preparation for working in a beauty salon, health centre, cruise ship or starting your own business.
Natasha first joined Eastleigh College to study Level 1 Hair and Beauty, but subsequently decided to focus solely on beauty. She completed her Level 2 and Level 3 in Beauty Therapy, and then went on to complete a course in Advanced Spa Therapy. After finishing her course, she got offered a job as a Spa Therapist at Limewood Hotel.
While Natasha was at school she undertook work experience at a veterinary clinic, and wanted to go to College to study veterinary science and become a vet. But as the end of school drew nearer, she thought more about her options and decided that a veterinary route was probably not for her.
Her mum was a qualified Beauty Therapist, so Natasha had grown up around this industry and she thought this sort of career would be much better suited to her. After completing her first year, Natasha decided she enjoyed the beauty treatments the most and therefore decided to change her course to Beauty Therapy.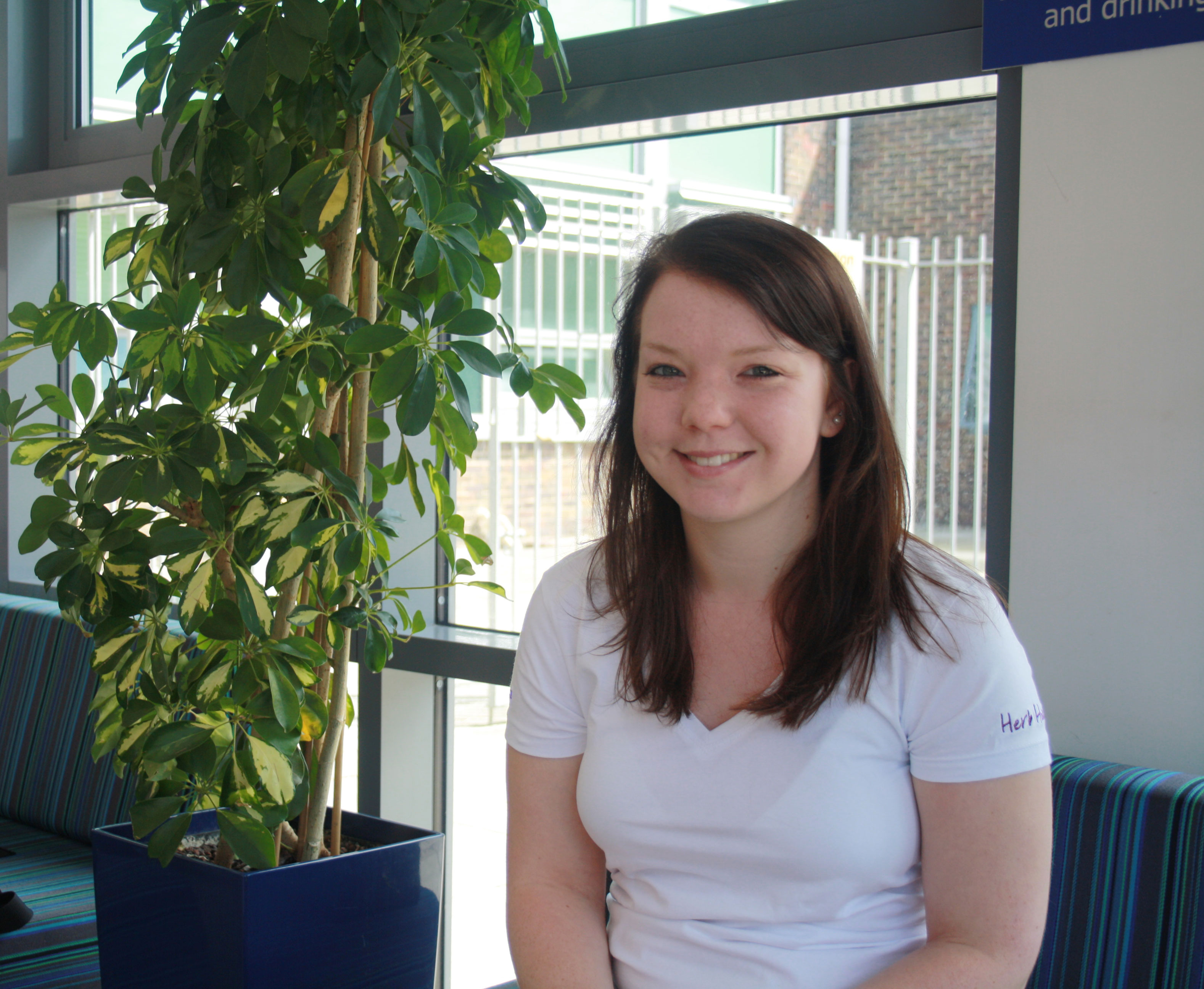 Natasha really enjoyed learning all the different types of treatments, from bamboo massage and body wraps to full body exfoliation and indian head massage. Natasha's favourite treatment is the hot stone massage, which she has been able to practice in her new job.
However, it wasn't all so straightforward – Natasha suffers from dyslexia, dyspraxia and dyscalculia, which made the transition from the Level 2 to the Level 3 qualification quite difficult. Natasha struggled with learning the advanced anatomy and physiology in the Level 3 course, and was worried that she wouldn't be able to complete it.
During her time at Eastleigh College, Natasha had regular one-to-one meetings with a Learning Support Tutor who helped Natasha to build her confidence and keep on top of her studies. Her tutor encouraged Natasha to persevere with her course, and monitored her progress to make sure she was not struggling due to her dyslexia.
Natasha believes the College had a huge impact on both her professional and personal skills. Not only is she now a qualified Spa Therapist, she also feels more positive about herself and has confidence in her abilities; she couldn't believe it when she managed to overcome the obstacles and complete her studies.  
There are people out there who will support you and help you to find the right course that will open up so many new opportunities. I wouldn't be where I am today without the help and support of Eastleigh College.
Natasha originally completed a week's work experience at Limewood Hotel while studying her Level 3 qualification, and was then offered a permanent position after she qualified. Her role as a Spa Therapist involves giving treatments to customers, as well as some housekeeping and occasionally working at the hotel reception. In the future, she hopes to progress to a Senior therapist level.
There are support facilities available at Eastleigh College to make sure you're getting the most out of your course, whether that be to support you with a learning difficulty or to provide you with general advice and guidance.
To find out more about our Beauty Therapy courses, please visit our Beauty careers page, or speak our Information, Advice and Guidance Team by calling 023 8091 1299 or emailing goplaces@eastleigh.ac.uk.
Full details of our support services can be found on our Student Support Services page, where you can learn more about the services available to students at the College.