Opportunities are available throughout your whole career, so you never know what could be around the corner!
After leaving school and then doing A-levels in History, Sport Studies and English, Chris made the decision not to go to University since he knew he wouldn't be able to manage his own time effectively and knuckle down!
He started working in residential care homes for autistic children, and after seven years with the company they opened a new school tailored for pupils with learning difficulties and disabilities. With the new school came a new job for Chris, as he became a Teaching Assistant. Chris had thought about going into Teaching while at College, but he assumed it was a career he would need to go to University to achieve and therefore he had missed his opportunity.
It wasn't until he spoke with his employer that he discovered the Cert Ed course, and decide to apply. Since Chris had worked for the company for a long time, the business was happy to fund the course and help Chris progress his career in teaching.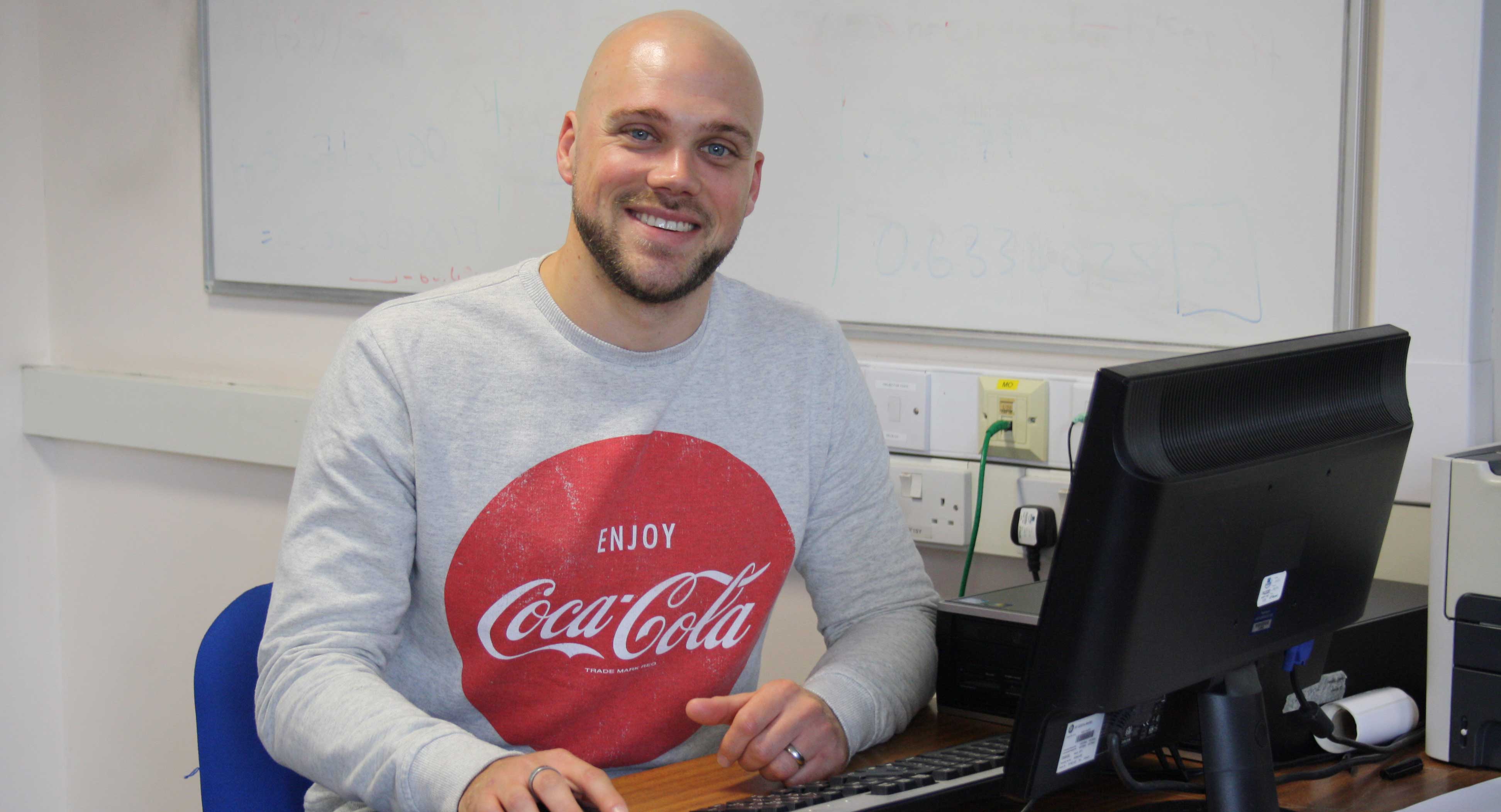 Chris's favourite part of the course was completing his final project, which enables students to devise a research project around an area of education they're most interested in. Chris chose to focus on teaching children with ASD, and to develop ideas for ways of communicating with these pupils to ensure they get the best learning experience.
Chris is now studying BA Education and Training at Portsmouth University while still teaching at the school. His ambition is to open as many doors as he can in his new career path – he can choose between mainstream primary teaching, teaching in Colleges or staying in specialist education.
I was out of education for quite a while, so I did question whether I could do it. You need to be self-disciplined, but as you're older than comes naturally as you can transfer work skills back into education.
Chris regrets not working harder at College at starting on the route to a teaching career when he was younger, but the Cert Ed course has given him a new opportunity to change his career. He re-energised his desire to learn and further himself, and once he found the course for him he was excited about the new potential for progression.
To find out more about the Cert. Ed course please visit our careers page, or call 023 8091 1299 to discuss your options with one of our friendly advisors.