The Junior Chefs Programme is looking for recruits!
In April and May this year, our Hospitality and Catering lecturers are launching an exciting new programme for local young learners. The Junior Chefs Programme offers learners in years 9, 10 and 11 the opportunity to come to College one evening a week and learn how to become a professional chef!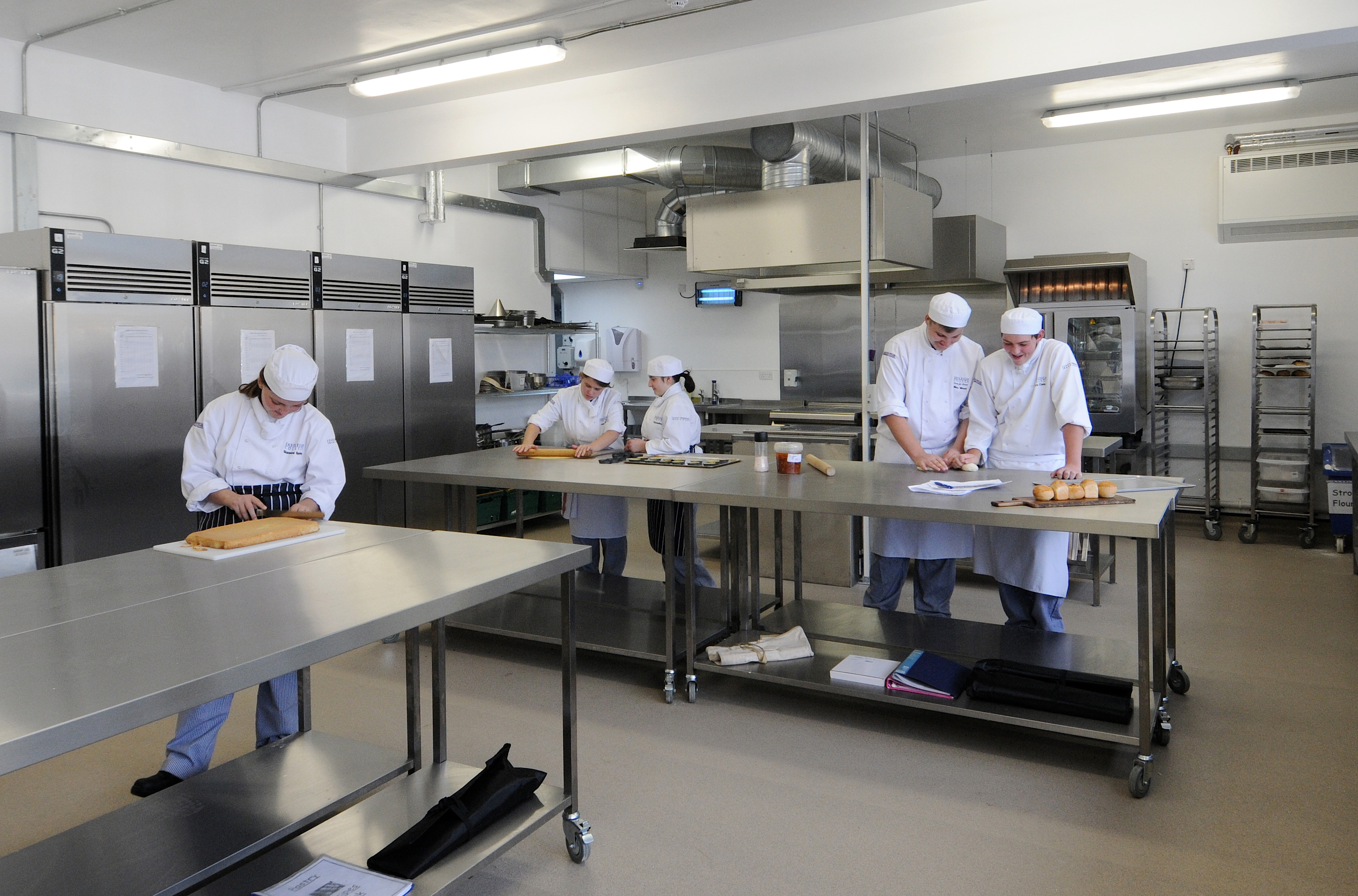 The programme is an essential introduction for those learners wishing to apply for a Catering course at College and progress to a career in the Hospitality and Catering industry. They will learn all the tricks of the trade in a modern and friendly college environment, and will be taught how to use specialist kitchen equipment.
The learners will be taught fundamental skills such as bread making, knife skills, how to butcher whole poultry, how to make choux pastry and more. The programme is an excellent chance for these young learners to get an insight into the training involved in becoming a chef – and an opportunity brush up on their cookery skills!
Set to run in April and May this year, the course will run for 6 weeks and will include all ingredients and equipment. A chef's jacket and hat will also be provided for the duration of the course.
For more information and to apply for a place, please visit the course information page: Junior Chefs Programme 2016.
The programme will prepare young people for a range of courses offered at Eastleigh College, including the Level 2 Professional Catering and Introduction to the Hospitality Industry, Level 3 Advanced Professional Catering and Level 3 Hospitality and Catering Diploma. To find out more about these courses, please visit our Catering careers page.