Student's outfit to be modelled at the Clothes Show Live!
Eve Gillespie studies an Extended Diploma in Art and Design at Eastleigh College, and is delighted to receive the news that her textile design will be featured in the Clothes Show Live in Birmingham this December.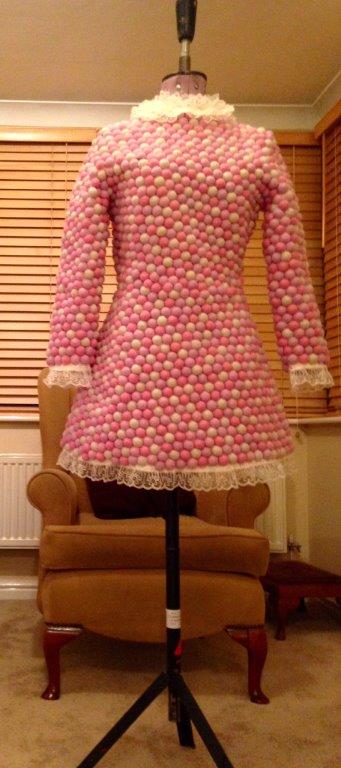 Eve, 17 from Fair Oak, is one of only ten 17-25 year old designers in the country whose work has been shortlisted to appear on the catwalk at the Clothes Show Live this year as part of the Young Designer of the Year Award 2015. 
Eve entered the competition earlier this year during the summer holidays. Commenting on what made her decide to submit her designs, Eve said, "I thought it would be a great way to gain more experience of working to a specific brief and a deadline, and to be proactive with my studies over the summer. I never thought my work would actually be selected!" 
The competition required participants to design an outfit for a fashion blogger attending Japanese Fashion Week, inspired by Japanese street style. Entrants were expected to research many different styles and sub-styles in order to create something original and innovative. In her design, Eve chose to combine traditional Victorian features such as a high-neckline, frills, and lace with more modern Japanese accessories in the form of pom-poms. 
All finalists will see their design modelled on the catwalk at the event, but the winner will receive a £1,000 prize, along with an Olympus PEN camera, a work experience opportunity with Olympus PEN, and their design will be featured in the Bright Young Things campaign 2016. 
A presentation will take place on Tuesday 8th December on the last day of the Clothes Show Live, where the winner will be announced and awarded their prizes. 
Darren Cousins, Lecturer in Art, Design and Media at Eastleigh College, said "Eve will be up against Undergraduate Fashion students, so for a Further Education student to be shortlisted is an outstanding achievement!" 
 Eve added, "Most of the other finalists are graduates who already have their own collections, so I'm up against incredible competition. I'm so proud to have been shortlisted, and taking part in the competition will be great for my career." 
On behalf of Eastleigh College we wish Eve the best of luck in the competition, and we are tremendously proud of her success to date.