Students assigned their roles ahead of the 2016 Holiday Inn takeover!
Over the past few months, the students have been busy applying and interviewing for positions at the hotel in Eastleigh, which they will fulfil when they run the entire establishment for 26 hours this month.  
The students have been assigned positions in all aspects of the business, from working in the kitchens and restaurants to managerial and supervisory positions. Dan Lipscombe, Level 3 Hospitality and Catering student, has been awarded the role of General Manager and is excited to find out how he copes with the role. "Taking the role of General Manager at the Holiday Inn will teach me the skills and experience I need for a successful career in hotel management. I'm really looking forward to it – but it's daunting at the same time!"
Donovan Malone, also studying Level 3 Hospitality and Catering, will take the place of Head of Operations and Duty Manager. "I feel like this is the experience I need to learn more about teamwork and being in charge. It's experience in a high-level post that I wouldn't be able to get elsewhere. I'm excited; it's going to be a massive learning curve."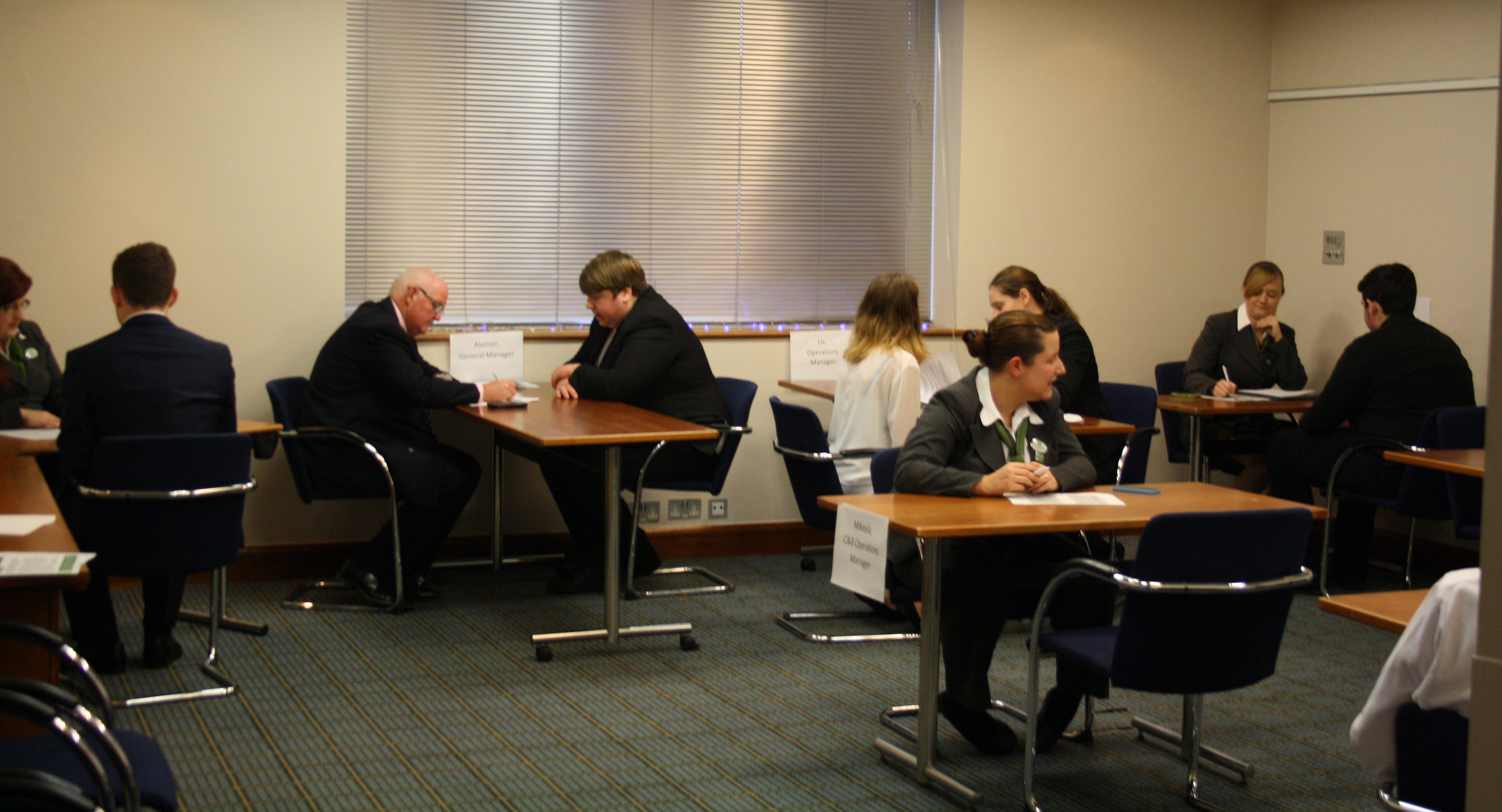 The students applying for the most senior level roles recently underwent an extensive interview process at the hotel, which involved a speed-dating style system where interviewers gave students only one minute to answer a question before moving on to the next interviewer.
Sophie Pudwick was interviewing for the role of Breakfast Supervisor, and thought the whole process was a positive experience. "I thought the interviews were good because you didn't get questioned by just one person. This helps the company get a better view of what you're like as a person."
Sophie Bradburn was interviewing for the role of Food and Beverage Manager, and thought the interviews were a great way to teach you to research a role. "I did lots of preparation for the interviews to make sure I could answer every question.  Although it was quite pressured, the interviewers were relaxed and they made you feel like you were already part of the team."
Alastair Lawson, General Manager at the Holiday Inn in Eastleigh, commented on the interview process: "For the most senior roles, we interviewed the students in groups of four. We were looking for particular skills sets such as being people-orientated, thinking outside the box, and being prepared to serve and react to guests' needs."
"I'm really looking forward to the event. Last year' event was highly successful, and hopefully the students will benefit even more this year."
Good luck to all the students taking part, we will continue to keep you updated on their achievements.
To find out more about Hospitality and Catering courses at Eastleigh College, please visit our careers page or call 023 8091 1299.