Student artwork showcased at London exhibition
A student  studying a Foundation Diploma in Art, Design and Media was selected to feature at the UAL Awarding Body 'Origins II' exhibition at the Chelsea College of Art last week.  
Crystal Chia, aged 19 from Winchester, was given the rare opportunity to have her work showcased at the exhibition, which displayed the work of the best Art & Design and Creative Media Production &Technology further education students from across the country.
Crystal was overwhelmed that her artwork was chosen: "It is an absolute privilege to be chosen to exhibit in Chelsea at such a young age. Having the piece exhibited at such a highly respected platform will hopefully allow me to get in touch with a more diverse and sophisticated audience and prepare me for further outcomes and opportunities."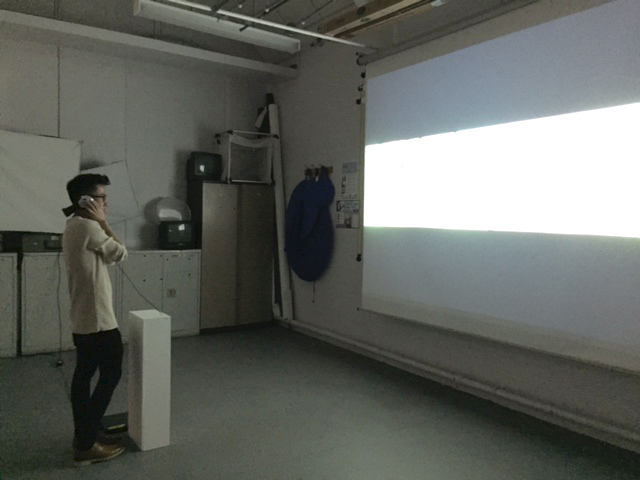 Crystal's winning artwork, '60', is a digital video installation that simultaneously plays the first and last conversation she had with a previous boyfriend. The words are syllabically broken and played in sync at 100 bpm, inspired by various performance artists and film producers, such as Samuel Beckett.
Commenting on her time at Eastleigh College, Crystal highlighted the professional yet friendly approach of the lecturers: "The teachers questioned and challenged us to do what we never thought we could do. I've honestly developed so much in terms of my artistic practice and mind-set, all thanks to the brilliant teachers here."
Crystal is going to study BA (Hons) Fine Art at Central Saint Martins University in September, and would like to continue her education to PhD level. In the future, she hopes to become an independent artist and curator.
To find out more about the Art, Design and Media courses at Eastleigh College, please take a look at our career information or call our Information, Advice and Guidance Team on 023 8091 1129.