Functional Skills tutor receives formal recognition from Southampton General Hospital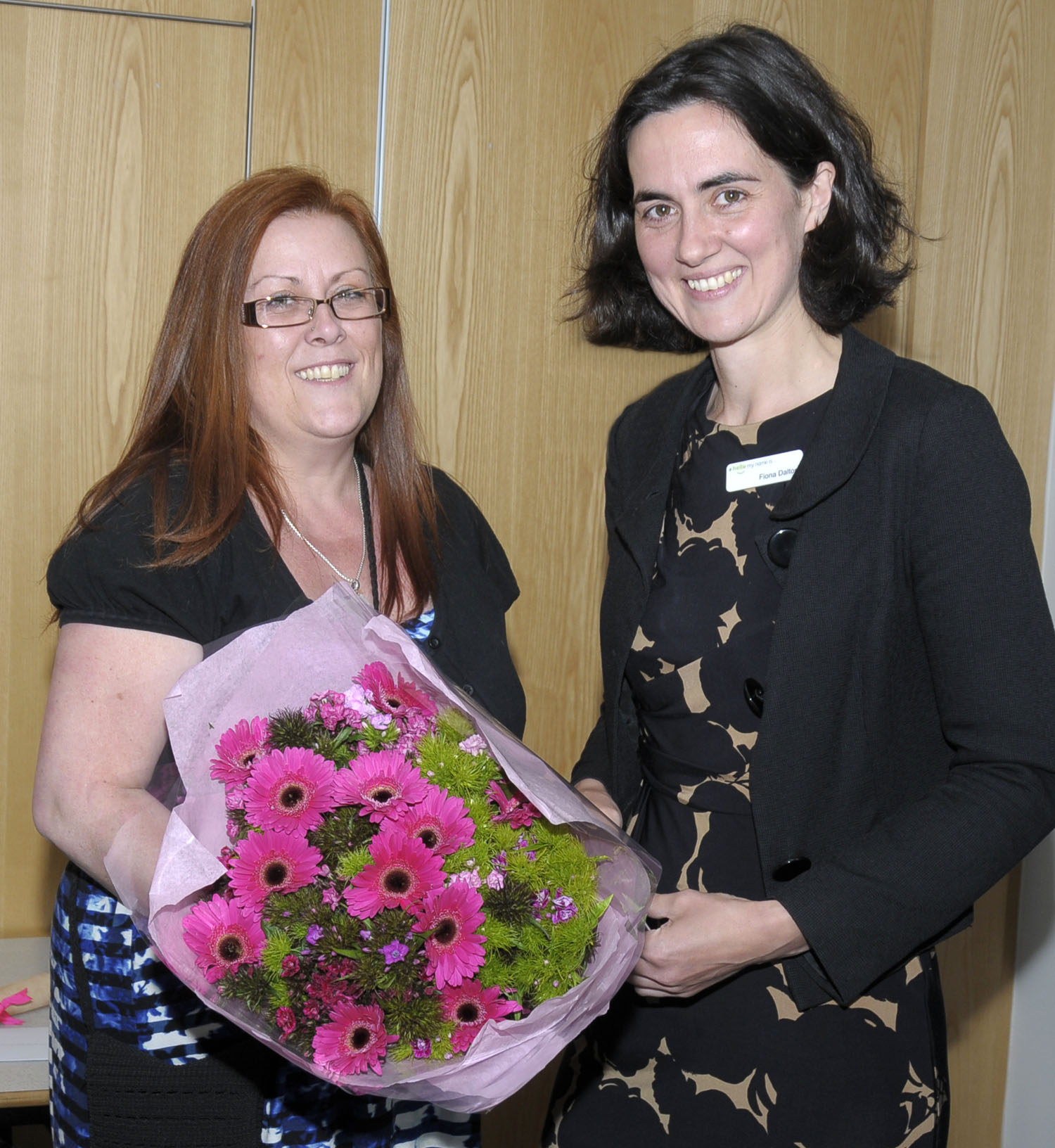 Lynda Blackmore, Functional Skills Tutor at Eastleigh College, has received formal recognition from Southampton General Hospital at a recent Vocational Skills presentation evening. 
VQ Night took place at the Heartbeat Education Centre at the Hospital, and is an awards evening hosted to celebrate the hard work and determination of those employees who have completed vocational qualifications in the past year. 
Eastleigh College works in partnership with Southampton General Hospital to deliver functional skills courses in English and Maths to its employees. The courses feature as part of an Apprenticeship programme, and also as standalone courses which can be taken to enhance employees' skills in their role. Lynda works alongside two other Functional Skills Tutors from Eastleigh College, Harriet Deverill and Karen Bali, who are dedicated to progressing their students in these areas. 
Lynda has been teaching Functional Skills courses for several years and finds it extremely rewarding: "I like to be able to see the distance the learners have travelled, and it's especially rewarding to see them develop as individuals as well as develop their professional skills". 
Lynda was given special mention in the awards ceremony presentation for all her hard work and success with the learners. 87% of learners completed and passed their training course with Lynda this year, with the majority as part of Apprenticeship programmes. 
She was overwhelmed with the recognition: "I was in total shock to see it come up on the screen. I only think about the achievements of the learners, but it's lovely to be acknowledged for what you do." 
After leaving school Lynda did a hairdressing apprenticeship, and later on went on to teach NVQ qualifications in hair and beauty. Maths and English skills are highly valued, and Lynda strives to ensure she provides the best support to employers by getting learners up to and beyond the necessary standard. 
 Lynda added, "The recognition really shows the standards we work to here at Eastleigh College, including our commitment to our learners and our good working partnership with employers." 
To find out more about Functional Skills, please click here.