East Avenue Restaurant update
Builders have been working hard over the summer to completely renovate our teaching kitchens and restaurant, and we are pleased to share their progress with you!
As part of a major £12 million redevelopment project, we are expanding our training kitchens and launching a brand new restaurant in place of The Red Carpet. The new restaurant, East Avenue, will be ready to open soon.
East Avenue will boast an attractive and sophisticated décor, with restaurant seating and a bar area. A new, wooden-style floor has been laid, and the new furniture is currently being assembled. Walls are decorated with chic, textured wallpaper and trendy mirrors.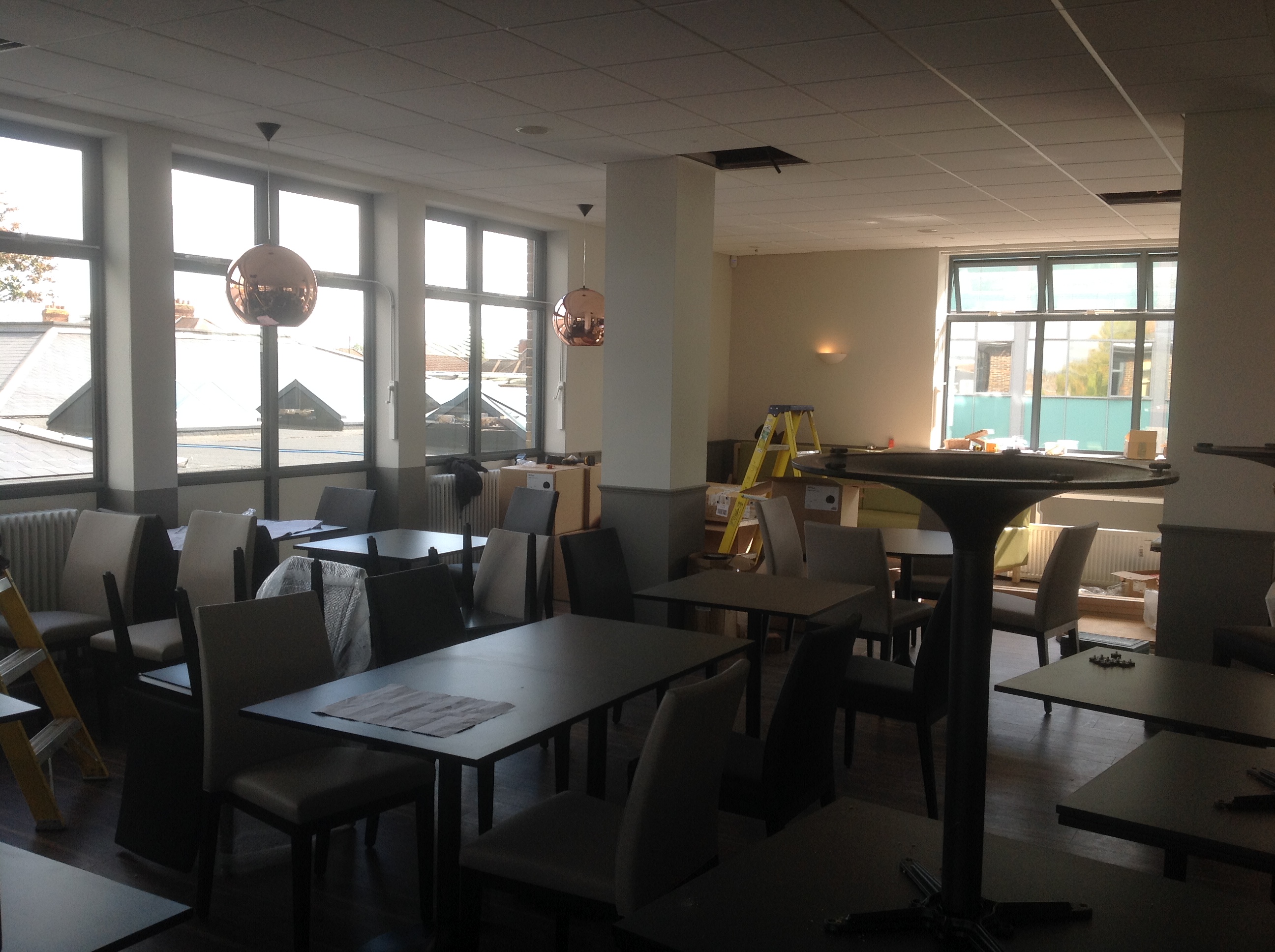 This week, the new bar will be installed along with some stunning bar lights, and the finishing touches will take place ready for the launch!
This is an exciting time for Hospitality and Catering students as, once complete, the restaurant will be the perfect space for students to practice serving the exceptional food they prepare in the training kitchens.
We look forward to sharing more updates and photos of the finished restaurant with you – please keep an eye on our social media posts for sneak peeks and further information.
If you would like to book a table at East Avenue, please visit the East Avenue page.